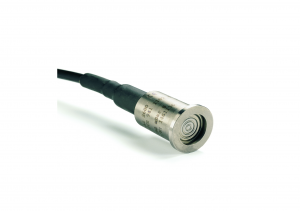 Advantages:
Titanium housing and diaphragm.
Resistant to sea water and chemicals.
Silicon strain gauge sensor.
EMI protected.
Interchangeable with existing transmitters.
Programmable from 0.2 to 35 mH²O
Strong, light and extremely corrosion resistant.
Description:

The MAS 2600 tank contents transmitter is an electronic based transmitter designed for tank contents measuring application.
The MAS 2600 is a 2-wire 4-20 mA level transmitter consisting of a transducer and an amplifier connected via a 6-core vented cable.
The transducer is fully welded, housed in titanium with a titanium diaphragm and is submersible (IP68).
The amplifier is housed in a sea water-resistant polyester casing (IP56).
The MAS 2600 is manufactured in 4 programmable ranges from
0-3.5 mH²O to 0-35 mH²O, and available with a built-in Pt100 sensor.
The MAS2600 has been developed for level measuring in ballast, oil, service and fresh water tanks as
well as tanks containing media which are not hostile to titanium.
DNV, GL, LRS, MRS, BV, RINA, KRS, ABS, PRS.
CE marked in accordance with EU directive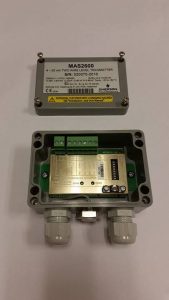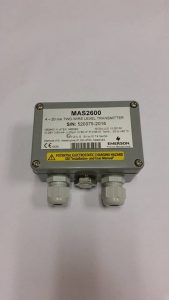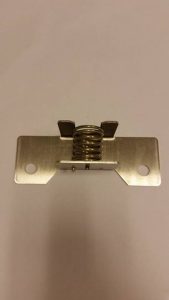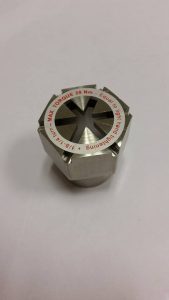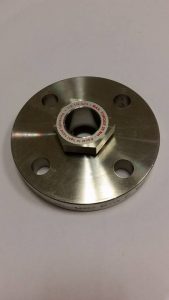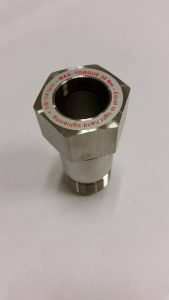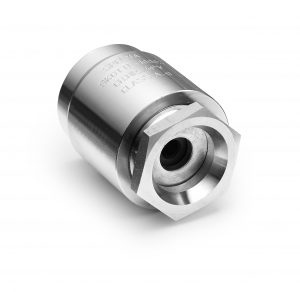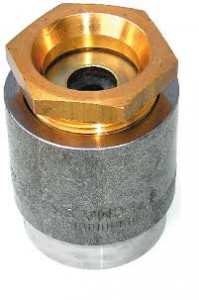 Normally in stock:
Sensors:
MAS2600-G20-05-0/00
MAS2600-G20-10-0/00
MAS2600-G20-15-0/00
MAS2600-G20-20-0/00
MAS2600-G30-05-0/00
MAS2600-G30-10-0/00
MAS2600-G30-15-0/00
MAS2600-G30-20-0/00
MAS2600-G40-05-0/00
MAS2600-G40-20-0/00
MAS2600-Box
MAS2600-Amplifier Card
Mounting equipment:
Internal Bracket
Pole End
Pipe End
DN25 Flange
DN40 Flange
DN50 Flange
For more information/datasheets check our product category, or contact us!