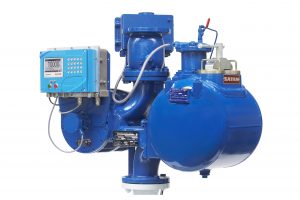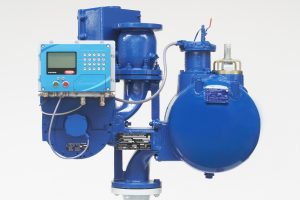 Metering Solutions for Oil depots and terminals.
DEPOT APPLICATIONS:
The Satam line of metering units for depot applications is designed for truck
and train tankers loading stations in a top or bottom loading configuration.
The compact, vertical or horizontal measuring unit enables easy installation in
smaller facilities.
Sectors of application:
• Tanker trucks and railcars loading meters
• Preparation of bio-fuels by means of online
or batch blending
• Measurement of white products and bio-fuels
• Additive injection control
Key Points:

• Low maintenance cost
Simple and robust construction with minimal moving
mechanical components

• Low installation cost
Compact metering unit for installation in smaller
areas

• Safe Use
Measuring system supplied "fully assembled" and
tested in the factory in order to ensure maximum
reliability

• Measurement stability and accuracy
Measurement accuracy guaranteed over a period
of many years without any deviation in the calibration
curve

• Modular Design
Extensive line of accessories to create customised
measurement applications
For more applications, info and details,
please contact us.